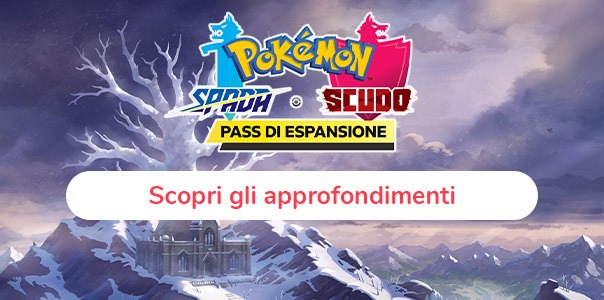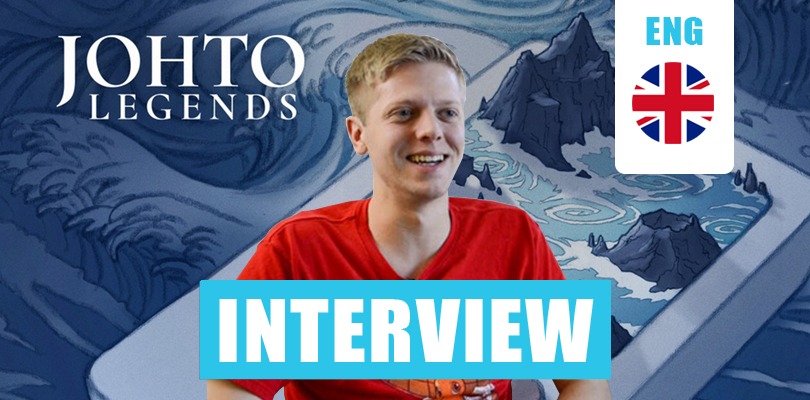 An orchestral journey from Kanto to Sinnoh: interview to Braxton Burks
An orchestral journey from Kanto to Sinnoh: interview to Braxton Burks
Scritto il
05/07/2019 22:36
Tempo di lettura:
5 minuti
Scritto da Redazione
Scritto il
05/07/2019 22:36
Tempo di lettura:
5 minuti
Hundreds of monsters to catch and a great adventure to experience – those are what made Pokémon a great game for millions of players. However, no game could have been memorable enough without its soundtrack, which is still vivid in the heart and ears of every passioned Trainer all over the world. Thanks to Materia Collective, some of the most iconic Pokémon soundtracks have been re-orchestrated by various artists including Braxton Burks.
Braxton Burks is the musician behind Johto Legends, a selection of re-orchestrated tracks from Pokémon Gold, Silver and Crystal, which made it to a broad audience through a successful Kickstarter campaign. Johto is not the only region that got a radical re-arrangement; in fact, Braxton Burks also composed Hoenn Summer (including music from Pokémon Ruby, Sapphire and Emerald), Kanto Symphony (Pokémon Red and Blue) and Double Team!, featuring a range of different Pokémon soundtracks.
We recently interviewed Braxton Burks, who showed us all its love for the brand and music in general by revealing us some facts about his Pokémon preferences and plans for the future.
What was your very first contact with the world of Pokémon?
Hi there, I'm so honored to chat with you! So, while all the kids on the playground at my school were feverishly trading cards and getting hooked on Pokémon Red and Blue, my gateway to the world of Pokémon was the anime! We didn't have cable TV at the time, so I would just walk to the local Blockbuster to rent a ton of Pokémon episodes on VHS tapes. Later I graduated to playing Pokémon Crystal on the Game Boy Color, and the rest is history.
When did you come up with the idea of reorchestrating Pokémon soundtracks? Tell us more about the origins of this ambitious project!
I've always been a huge fan of game music and film scores and would frequently daydream about what Pokémon's music would sound like if it were orchestrated by a famous composer like John Williams. Around 2010 I stumbled upon a project called Zelda Reorchestrated run by Legend of Zelda music enthusiasts. Hearing their early work on translating the original music from Ocarina of Time and Twilight Princess into these beautiful, cinematic arrangements really inspired me to do something similar for Pokémon!
What is your favourite Pokémon OST?
That's such a cruel question! They're all so good, haha. Jokes aside, I'd say it's a toss-up between Ruby and Sapphire and Gold and Silver, but that's probably based on pure nostalgia. The game soundtracks all have their own merits. I really love the early game OSTs for the limited instrumentation which resulted in some crazy intricate counterpoint, to the more innovative and eclectic tunes of games like Diamond and Pearl. Each generation has so much to offer.
What was the hardest track to reorchestrate? And which is the one your are more satisfied with?
Ahhhhhhh well, reorchestrating the Champion Battle from Gold and Silver was a very intimidating task! It's one of the most iconic battle themes in video game history in my opinion, so figuring out a way to keep the spirit of the original intact while magnifying the gravity of the battle against Red on Mt. Silver was super challenging. As for the track I'm most satisfied with, I would say the Gold and Silver Ending Theme currently holds that spot. My barometer for a good arrangement is when I get emotional or start sobbing while listening back to a piece, and Ending Theme from Johto Legends definitely gave me the feels. There's also some really great live performances recorded for that track that make it my most recent fave.
Are you currently working on any future Pokémon releases?
Yes! It's still under wraps, but I'm currently working on an untitled Diamond and Pearl album that will focus on themes from the Sinnoh pantheon, including Dialga and Palkia's theme, as well as music revolving around the plot of Platinum Version: the quintessential Sinnoh game. This will be one of my more ambitious projects as it involves more epic orchestration than my previous releases to capture the magnitude of the Pokémon gods' influence.
What are your non-Pokémon musical projects?
I have all sorts of original music and EP concepts floating around in my brain right now (and on my hard drive), but I haven't decided what I want to do with them. One idea I have is to write a soundtrack for the D&D campaign that I currently run with my friends in my spare time, and orchestrate character themes and general RPG/dungeoneering music that others could use in their tabletop games.
Which are your favourite artists? Who inspires you the most?
My favorite artist of all time is probably Joe Hisaishi of Studio Ghibli fame, then John Williams, Yoko Shimomura, Nobuo Uematsu, and Koji Kondo – their melodies and colorful orchestration inspire me a ton. Of course, I also love Junichi Masuda, Go Ichinose, Shota Kageyama, and the other GAME FREAK composers! They essentially wrote the soundtrack to my childhood.
Let's close our Q&A with an evergreen question: what is your favourite Pokémon? Why?
This used to be a difficult question for me in the past, but I think I'd have to say Charizard! I just love the idea of flying on the back of a big ol' Charizard to like, go to the grocery store or something. It would also make the best camping buddy. It's basically a walking campfire, it can scorch marshmallows for making smores and can use its wings to shelter me from the cold!
This interview is also available in Italian here.